In-Ovation C Individuals
Premium Aesthetic Self-Ligating Bracket System


In stock
Note: Currently not available for delivery to Ireland and Europe.
Product Description
NEW! In-Ovation C Zr now available for lower bicuspids
Previoulsy lower bicuspid brackets for In-Ovation C were unavailable due to the risk of occlusal interference. The unique properties of Zirconia allow for the lower profile swept design to overcome this concern.
Aesthetics without Compromise
In-Ovation C is the world's premier ceramic, self-ligating bracket system. GAC has translated the proven clinical benefits of In-Ovation R into a functional, attractive ceramic design.
In-Ovation C's exceptionally high translucency and rhodium coated clip provide superb aesthetics - a marketable advantage that appeals to patients of all ages. In-Ovation C means you can handle more cases while enhancing both the patient experience and the treatment outcome.
More Information
Satisfied Patients and Staff
In-Ovation C is easy for Orthodontists and staff to use, while it delivers superb results with enhanced aesthetics and comfort for patients. Designed for reliable performance, the bracket's 100% mechanical lock base ensures reliable bonding and debonding. Its innovative clip technology is easy to use: closing with a nudge of a thumb with an audible "click" to assure correct engagement. A special interactive Coballoy spring clip provides better torque expression while its special design ensures easy opening and easy closing throughout the treatment - a full arch change takes seconds!
Reduced Treatment Time
Whichever technique you employ, the In-Ovation C system is designed to provide predictable results and shorter overall treatment times. The bracket's spring clip gently controls rotations throughout treatment, while its true rectangular slot helps deliver precise torque and control. In-Ovation C provides optimal inter-bracket distance while yielding straight wire results.
The Interactive Bracket
The Power of Interactive...Control from Start to Finish
Passive Mode
Small, round wires slide freely, initiating the tooth movement process as the archwire gently levels teeth and coaxes them into alignment.
Expressive Mode
Square or rectangular wires are gently seated into the base of the slot without contacting the clip. Programming is expressed, rotations are corrected and space closures are completed.
Active Mode
Rectangular archwires extend beyond the slot to fully engage the clip, providing the active control necessary for functional finishing, uprighting of the roots and adjusting torque.
In-Ovation C Zr
In-Ovation C Zr
Now available for lower bicuspids in Zirconia to exactly the same design as the standard In-Ovation C bracket
Delivery & Returns
We aim to despatch all orders within 3 days of receipt. If you have an urgent order please call Customer Services on 0117 975 5533. On receipt of goods customers are requested to ensure the products are as required before breaking any packaging or seal. If there is an error with your order or goods are faulty or damaged please notify TOC within 3 days of receipt. All product returns must be authorised in advance by calling TOC on 0117 975 5533 and goods are to be returned within 30 days of purchase. For more info see our Terms & Conditions.
You may also like...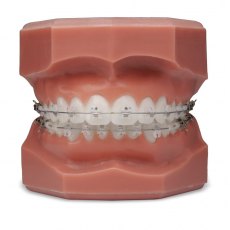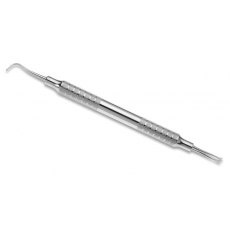 ---
People who bought this also bought...
---
---
---
---
---