---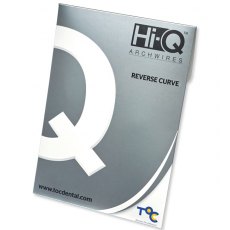 Hi-Q Reverse Curve Nickel Titanium
Hi-Q Reverse Curve NiTi wires offer all the advantages of super elastic continuous force levels combined with the benefits of a reverse curve wire. Designed for opening and closing the bite, they also provide excellent levelling and aligning.
Retranol Reverse Curve
Retranol, "The Bite Opener", reverse curve archwires, are produced from work hardened nickel titanium. This wire provides a greater working range than stainless steel wires and affords ideal dimensional stability to avoid "dumping" the anteriors during retractions. Opening the bite now requires less than half the time that was needed with stainless steel. Retranol also needs...