---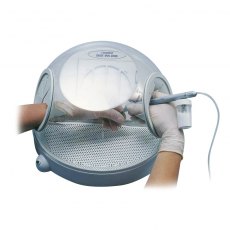 ---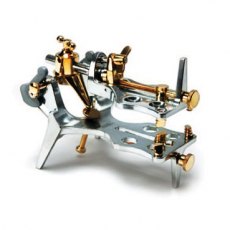 Galetti-Plasterless Fixed Plane Articulator
The original and the best, Galetti, the world's finest plasterless articulator. Models can be quickly mounted in the Galetti. Precision made from 46 pieces of brass, stainless steel, aluminium and copper alloy, this fixed plane articulator is durable and accurate. Any type of model can be mounted without plaster. Partial and full dentures, crown & bridge and orthodontic models can all be...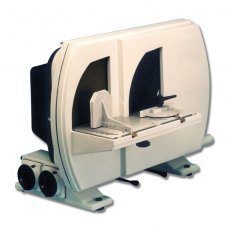 ---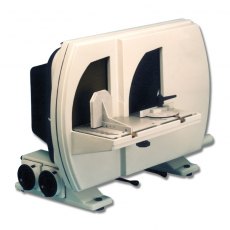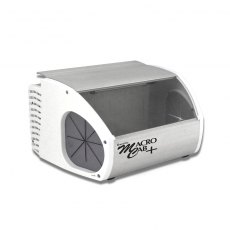 MacroCab+
Compact and modern, this unit offers an efficient and comfortable design where you only insert your fingers with handpiece to work. Bright, LED lights provide ideal illumination. Built in dust collection / filtration system Easy to clean Filter lasts for years Quiet Heavy gauge aluminium Anodized finish
---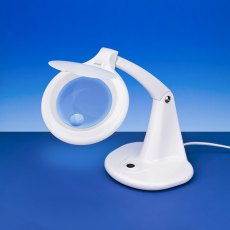 Magnifying Lamp
A self standing 12w daylight lamp with round glass lens and versatile swivel head and inbuilt close-up lens. 12 watt circular energy saving tube Shadow free light with low heat emission Ergonomic design with table base & lens cap Quality 100mm (4") lens, 3 dioptre (1.75x mag.) Built-in close up lens 12 dioptre (4x mag.)Height 15" (37.5cm) Cable length 1.5m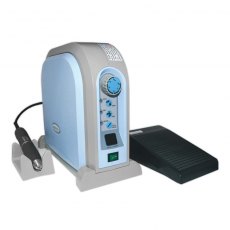 ---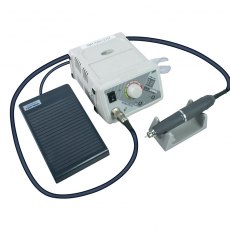 Marathon SMT 1000
The SMT is a micromotor built to deliver precision and reliability. Featuring a brushless, twist grip handpiece, this powerful motor runs from 1,000 to 50,000rpm with high torque at all speeds. Variable control by hand or foot pedal. Contents: Control box Handpiece Variable speed foot control Handpiece cradle
---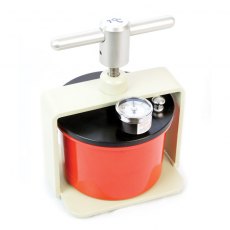 Pressure Pot
The TOC Pressure Pot is easy to use and gives high quality results on relines, repairs, splints and orthodontic appliances. The acrylic cures strong, colour stable and porous-free. Self-contained unit so no need for electricity, heat or air pressure. It's lightweight, maintenance free and easily transportable with a built in pressure gauge. Saves you time on many procedures. Dimensions: Weight...
Vibrating Tables
Available in small, medium or large. Prices for the Medium and Large variations available on request.