---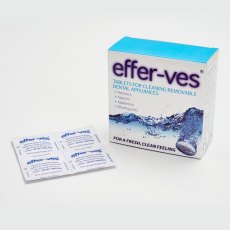 Effer-ves Cleaning Tablets
For all your patients who wear retainers, aligners and mouthguards. effer-ves® is a new effective, effervescing tablet for cleaning all removable dental appliances. 32 tablets packaged in a bright, modern box that will look great in your practice and suit the pocket of your patient. Dental appliances have a slightly grainy surface that can, if not cleaned effectively, harbour micro-organisms that...
Outie Tool - Retainer & Aligner Remover
In order for an aligner or retainer to work they need to have a tight fit, this can sometimes present a problem for the patient when they need to be removed for eating, flossing and cleaning. Patients complain about the struggle they have trying to remove the appliance ending up with sore and broken finger nails or they are frustrated with existing tools that don't give sufficient grip. The Outie...
---
Retainer Retrievers
Alleviates the problems associated with removing clear appliances Retainer Retrievers help your patients remove their appliances from the buccal side, both cleanly and efficiently. They are a handy size and can be stored in an appliance case or on a key chain with the hole provided. Hygienically packaged in individual bags (pack of 10).
---