---
---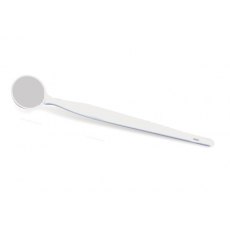 Height Gauges
Measures height of bracket placement from incisal edge. 3.5, 4, 4.5, and 5mm. Aluminium Gauge is Autoclavable up to 250°F/121°C High Heat Gauge withstands heat up to 350°F/177°C
---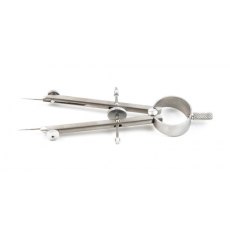 Measuring Dividers
With a centre adjusting screw for a quick and accurate measuring intra-oral or on models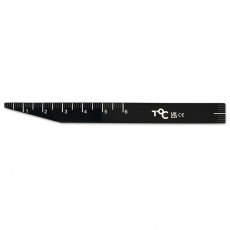 Overbite Ruler
Aluminium ruler for easy measuring of overbite. Cold sterilisable.
---
Serrated Trimming Scissors
Serrated design for controlled trimming without slippage. Curved tip cuts easily and precisely, even in hard to reach lingual areas.
---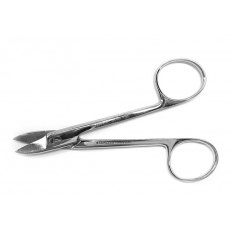 Small Curved Scissors
For precise shaping of a Pure Plastics retainer or appliance especially the lingual aspect. 4"/100mm.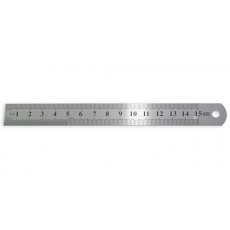 ---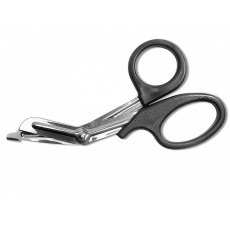 Utility Scissors
All purpose utility shears. The easy grip handles makes cutting the stiffer and thicker areas of blanks and mouthguards much easier.